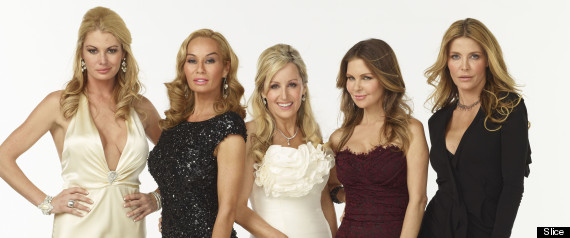 Let the games begin and mark your calendars! The Real Housewives of Vancouver has officially announced its air date for season 2. The second season will premier on Tuesday, February 5th in 2013.
Along with the announcement came news of the wives. Season one's cast of Ronnie Negus, Jody Claman and Mary Zilba are all confirmed to return. Along with them are three new housewives whose identities are yet to be revealed.
Reiko Mackenzie also officially announced via her
Twitter page
that she will not be returning for season 2.
Along with the announcement, Canadian network, Slice, released this teaser for the second season:
Maybe I'm being hopeful here, but the person on the far right looks like she could be Christina. Slice announced she would not be returning but still!
Also, all three of the new housewives are blonde. Rumours were circulating that maybe Skye Natasha Lintott could be a new housewife but she's a brunette. So that might nix that.
Rumored housewife, Skye Natasha Lintott